"Mike Doussan's story is intrinsic to the human condition. There's pain and pleasure, grit and grace, but much like the city of New Orleans and music itself, true beauty rises from chaos. His songs are proof."
Join Patreon Now!
Link up with Mike on Patreon to gain access to exclusive content available only to Patreon supporters.  On this platform Mike is creating videos of both new songs and old that include discussion about each song.  There is an interactive comment feature that allows each Patron to connect with Mike directly where you can ask questions, make requests for future videos, or just simply make general comments.  Supporters can choose to become a patron at a number of different levels with perks at each level.  Any and all support is greatly appreciated during this time where the future of live performance is uncertain.  Simply click the Patreon icon above or the image to left to sign up and gain access to all of the exclusive content!
notes on yesterday's troubles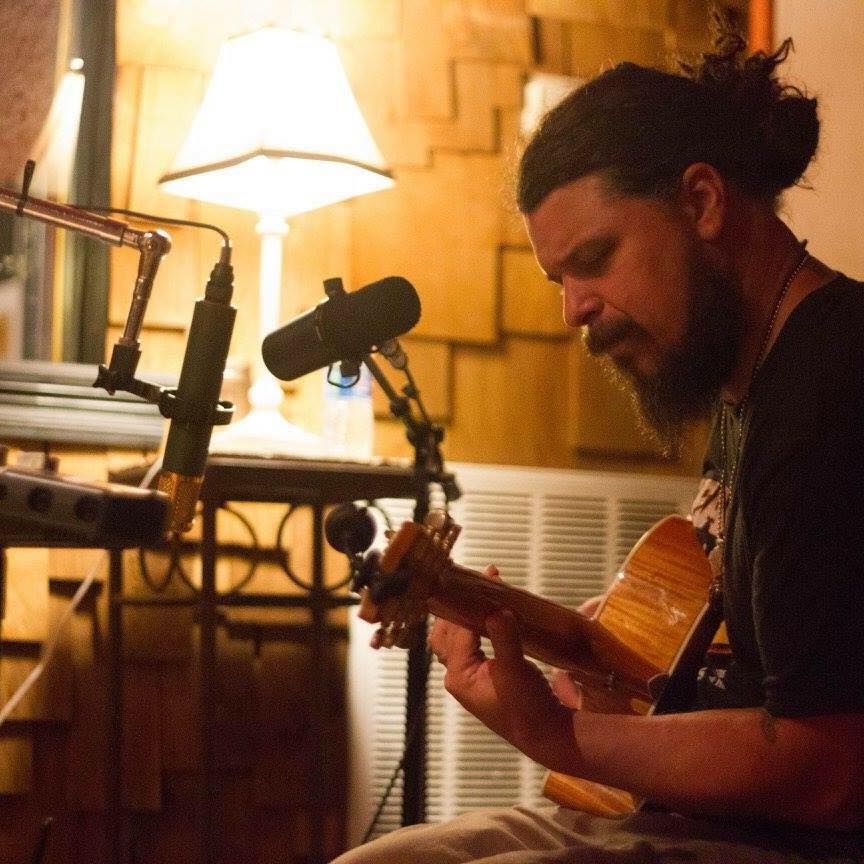 In August of 2017, Mike Doussan teamed up with Roxy Bergeron of CSB Roxy Music and Bassist/Producer Charlie Wooton to record a collection of all new original songs.  Mike and Charlie spent weeks arranging and charting the new tunes before entering Music Shed Studios in the Lower Garden District of New Orleans. With drummer Doug Belote, keyboardist Keiko Komaki, and engineer Ben Lorio, the group laid down 13 base tracks in two and half days. This was the foundation for the new record to be named "Yesterday's Troubles."
Over the course of the next year, Mike and Charlie called on some of the finest musicians* in New Orleans and the surrounding areas to sculpt the final textures of each track at Ben Lorio's second-story home studio overlooking historic Magazine Street.  GRAMMY winning engineer Eric Heigle (Arcade Fire, Lost Bayou Ramblers) was then brought in to mix the record. There was no other choice but GRAMMY nominated engineer Pete Lyman (Brandi Carlile, Jason Isbell, John Prine) for the final task of mastering at Infrasonic Sound out of Nashville.
"Yesterday's Troubles" was released May 31, 2019.
*musician credits- Mark Mullins, Tom Fitzpatrick, Bobby Campo, Jeff Watkins, Arséne DeLay, John Paul Carmody, Andre Bohren, Marc Paradis, Harry Hardin, Rurik Nunan, Rafael Periera, Cary Hudson